£5k hot hatches | Six of the Best
[ad_1]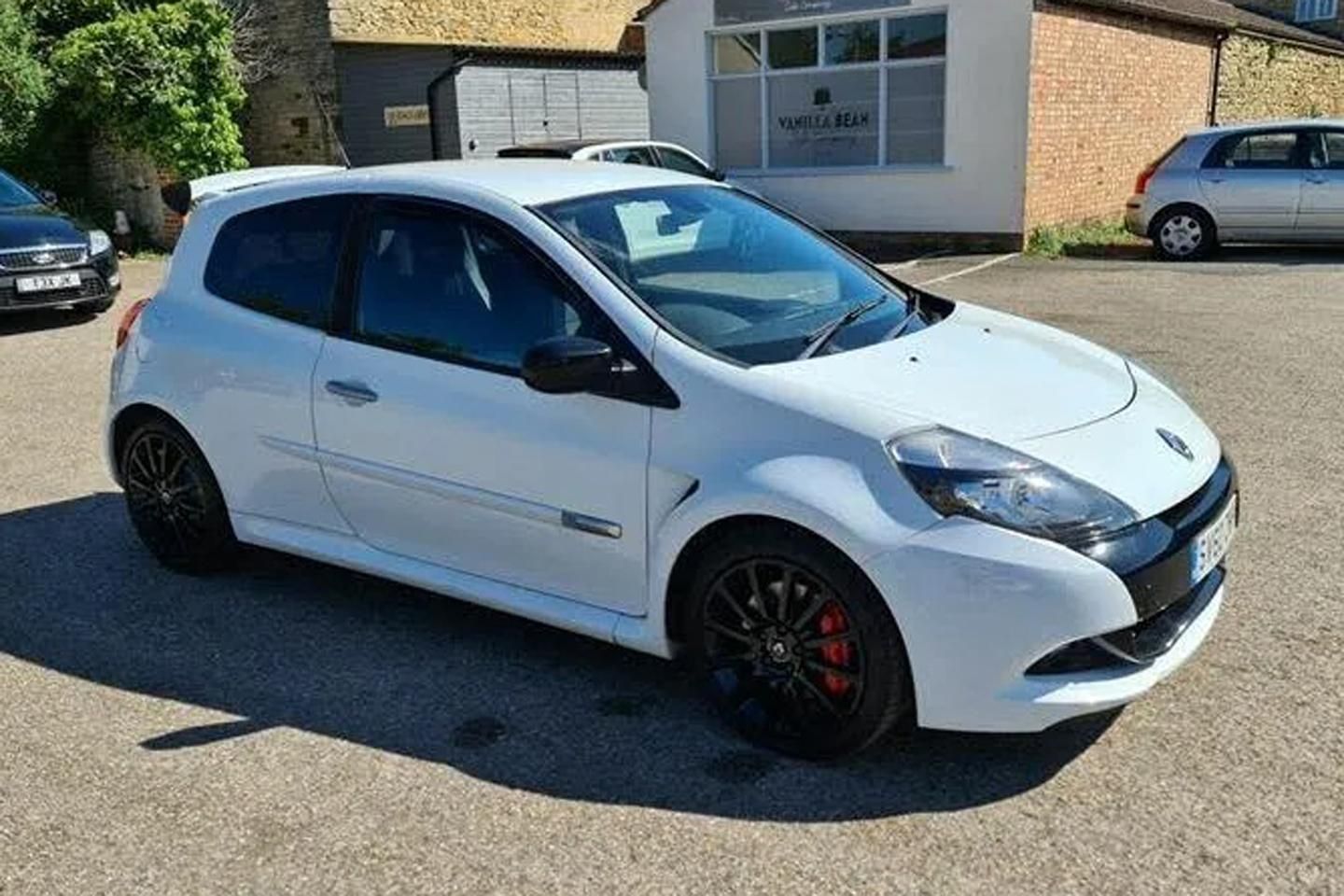 No segment is as universally adored as the hatchback made hot. Fact. Sure, nearly all of us are partial to rear-drive sports cars or big-engined wagons or scandalously fast supercars – but for many the finer exponents of each breed are about as attainable as a holiday home on Mauritius. Yes, we'd love to have one. But not in this lifetime. A hot hatch, on the other hand, is as gettable as a pint of semi-skimmed. It is literally the point of the them. Performance, democratised for your pleasure.
And because they're within reach of the modestly salaried, and because you live in Britain, many multitudes have been sold. This means choice, and choice means cheap when it comes to the business end of the secondhand market. Consequently, even in a year as financially challenged as 2022, you can buy one for less than £5,000. And not just a usable one – a good one, too, endowed with talent and no little charisma.
Take this Clio RS 200. Okay, it's done 110k. Most of them probably at Mach 3. But it's available for £4,800 – and in case you've spent the intervening decade asleep, it is also one of the best hot hatches ever made. The 172 and 182 are typically the default choice when it comes to Clio royalty (being lighter and quicker) but I'd go for the 200. Partly because it is nicer inside than its predecessors, but mostly because it is spellbindingly good to drive in a slightly more grown-up way. You'll never look back – and you won't have to look forward either, because nothing like it will ever be made again. NC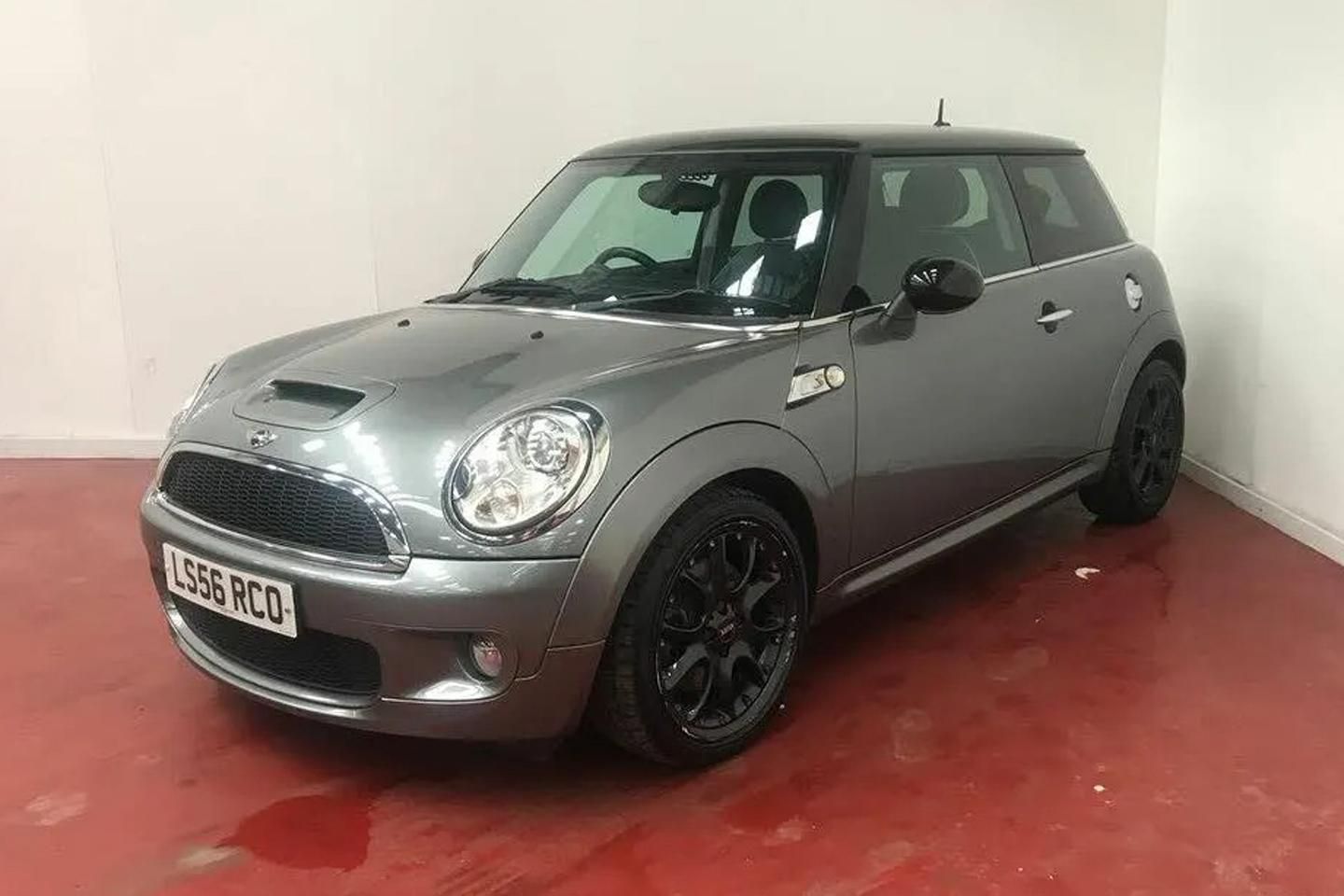 I've owned one of these – in fact, I ended up choosing one for my first car after moving to the UK (having spent my formative years driving in NZ). I was looking for a small car for London that could deliver decent performance without requiring a small mortgage to tax, park, and insure. My fully-loaded 2007 R56 (Meg) managed to deliver that admirably for a couple of years – camping trips, country lanes, motorway jaunts, city driving – she was stellar. For a time.
Then came the bitterness. Within a matter of weeks the sunroof drain hole blocked up, the battery died, the automatic transmission packed up, and we parted ways with me £3k down. This left me with an enduring distrust of sealed-for-life gearboxes, although it speaks to the quality of the car that I'd still recommend a Mini Cooper S regardless. Which one? Well, whilst my head says post-2010 R56 (with the more reliable N18 engine), my heart is still foolishly with the earlier variations.
As tempting as a well-proportioned, supercharged R53 might be, I'd probably go with the extra performance of the turbo, the improved handling, and the generally lower mileage you get with the (albeit slightly pudgier) R56. At around £5k you can get a pretty well equipped one, no sunroof (although that does mean you don't need to consider leaks and possible frame buckling), and anyway, you still get all the usual trappings as well as piped leather lounge seats and a digital display. Add in a manual gearbox, full service history, and low mileage and you may be on to a winner… just be sure to keep up with those service intervals! AF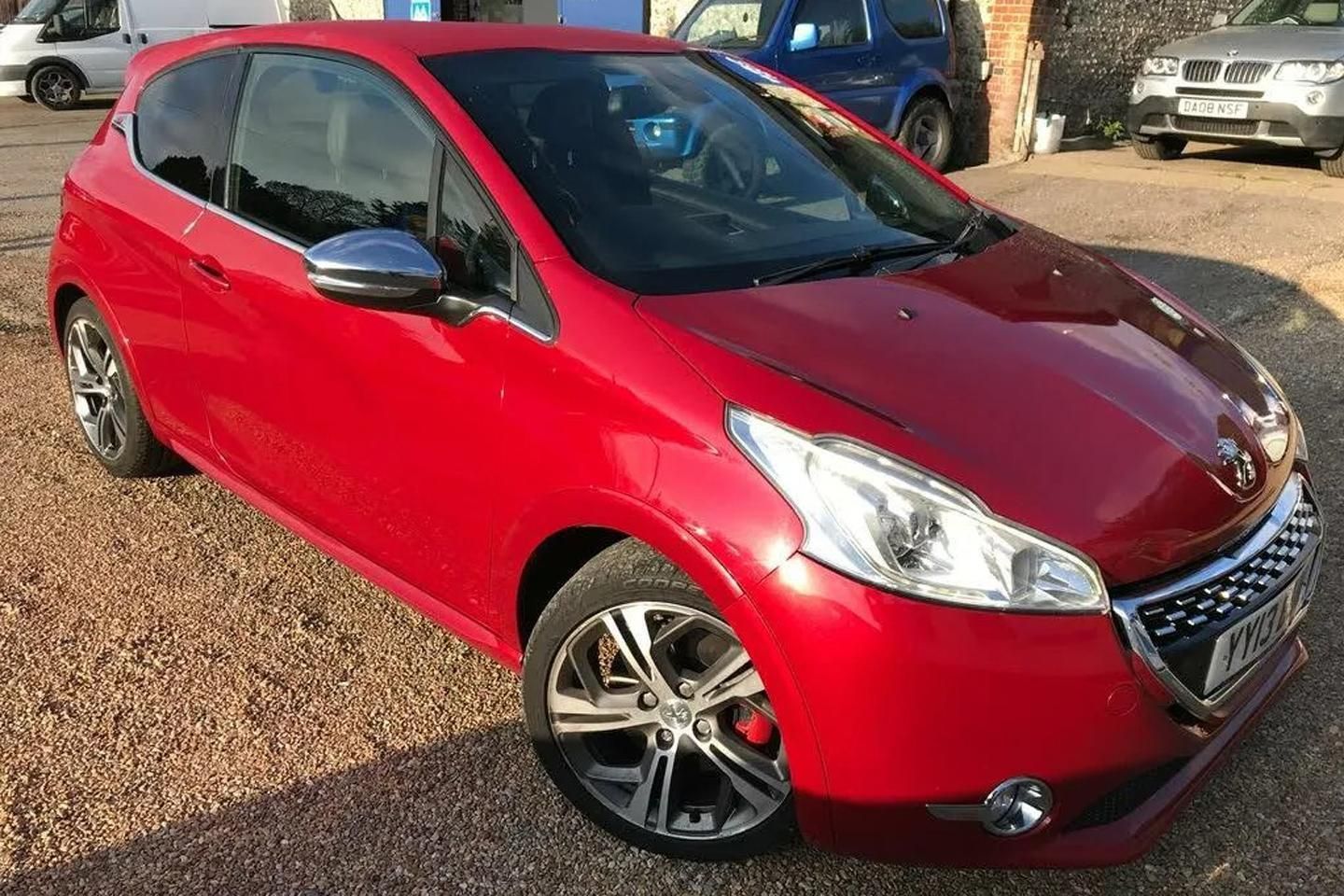 The newest car on this list, although I'm honestly not sure where nine years has gone. A '13 plate still seems like it ought to qualify as nearly new. Obviously the 208 GTI saga is well-known – it had to live up to the long shadow of the legendary of the 205 GTI (tough ask) and be better than the 206 and 207 GTI which preceded it (not hard).
Certainly there was renewed excitement when it was launched, even if some were a little underwhelmed by the toy-like steering wheel that obscured the instrument cluster. Needless to sa though, its main downfall was not living up to the now legendary (and cheaper at the time) MK7 Fiesta ST, with the majority of hot hatch buyers opting for the blue oval over the lion – myself included.
However, nine years of depreciation later and there are precisely no sub £5k MK7 STs in the classifieds – but you can have a 200hp THP with leather interior, six-speed 'box, DAB tuner and a reversing camera. This one even has a full-service history and apparently has never failed an MOT. It is also only 15 miles away from me so you better be quick, because I'm seriously tempted. SL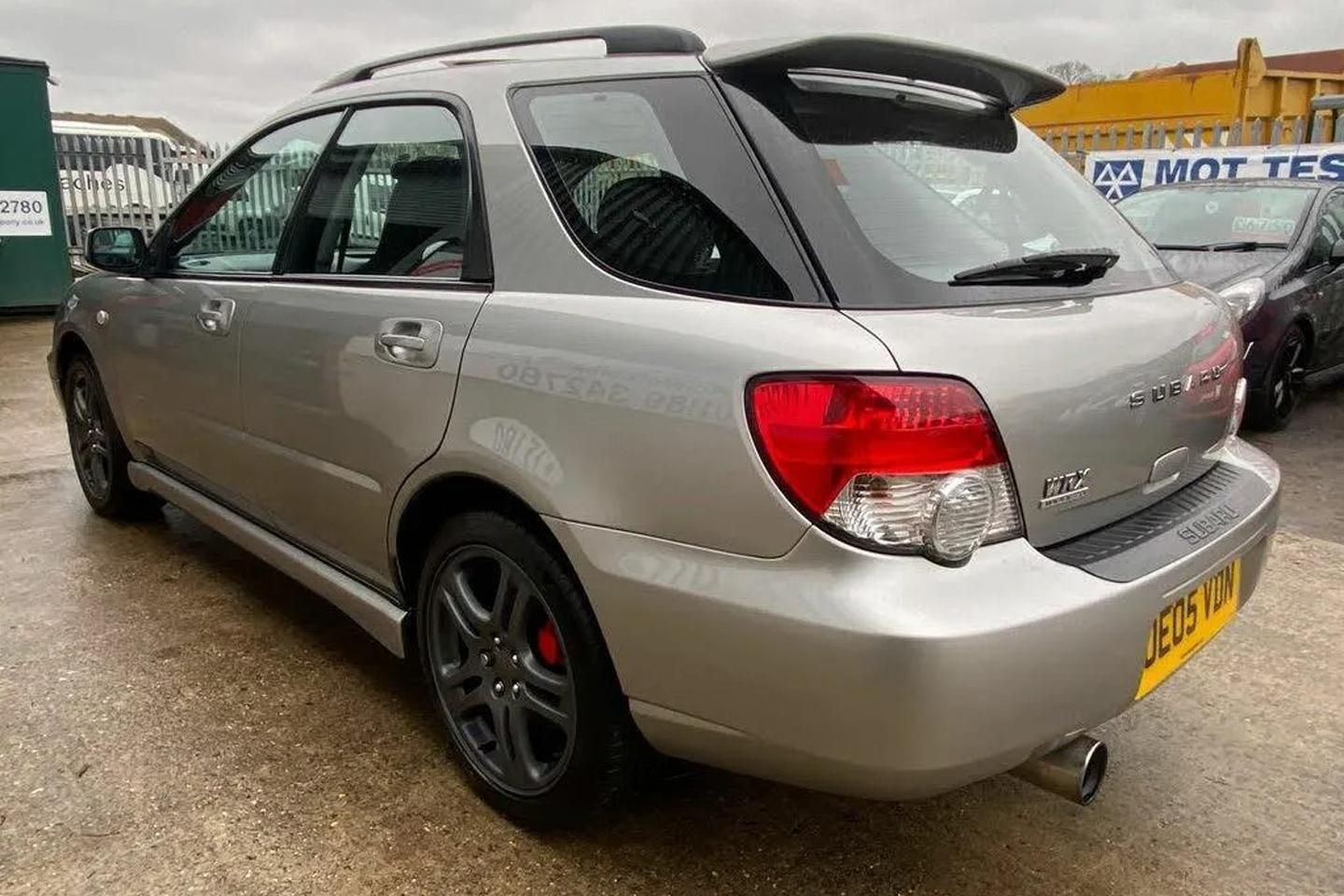 Yes, I know what you're thinking: while this would feature very nicely in our popular forum thread 'fast estates', it does stray a bit from the hot hatch criteria. But let me argue the case for the defence, and explain why this is the perfect alternative to a breathed-on supermini.
Firstly, is it hot? This version may well be the humble WRX, but with the Prodrive Performance Pack fitted it brings its vital stats much nearer its more muscular STI sibling, and towers over most of the other contenders listed here. Disregard any concern about the long-term health of the drivetrain, and this is a sub-5-second-to-62mph car. Secondly, is it a hatch? Well, that's how Subaru marketed it in the US – and they even went to the trouble of sticking a door handle on the boot lid to emphasise its fifth-door stylings.
Additionally, this is the narrowest car in this week's lineup, and is only a shatterproof ruler away from most of them in terms of length. Finally, in case you'd forgotten, the WRX is four-wheel drive, which makes it the forerunner of virtually everyone's favourite modern hatchback formula (be it RS or AMG or R or even M-badged). So there you go, the best cheap hot hatch out there is a fast estate. PD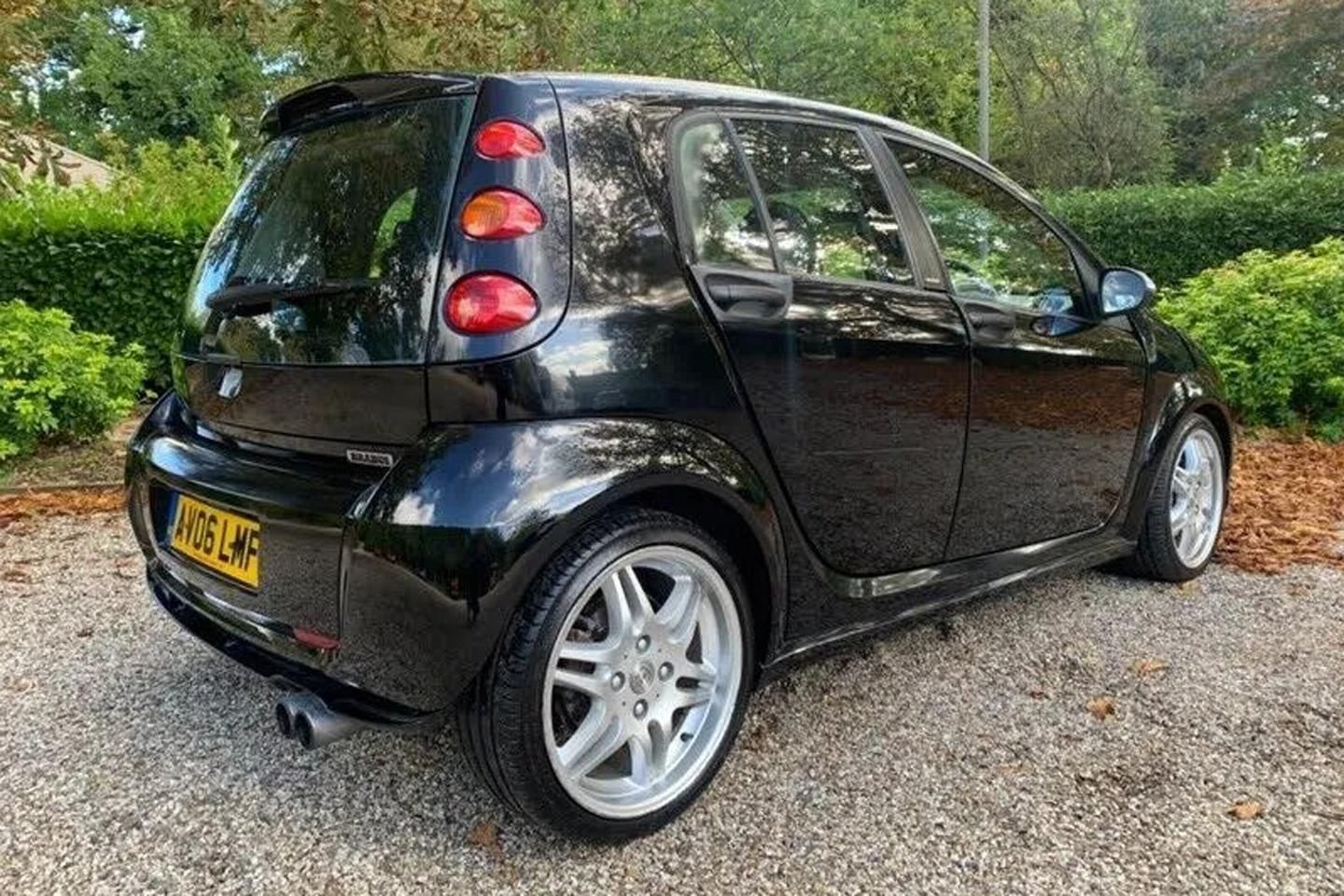 And you thought a WRX was leftfield? Obviously the £5k pitch had me thinking Volkswagen Golf GTI, but after only being able to find the blob-eyed and not-classic-styling-just-yet Mk5 version within budget I decided to see what else I could find in the PH classifieds.
It was then I noticed the Brabus badge on this Smart Forfour. I couldn't find exact production numbers, but it's fair to say these special edition Smarts are rare. The tuners at Brabus eked 180hp out of the 1.5-litre engine and apparently given it a more sporting suspension, which paired with an already lightweight chassis, ought to make for a satisfying drive.
So if you're after something with a bit different, yet still with the practicality of a hatchback, who's to say that this won't bring some additional joy to your daily commute? And at just £4,486, it's second only to John's utterly predictable Honda in terms of cost-effectiveness. MD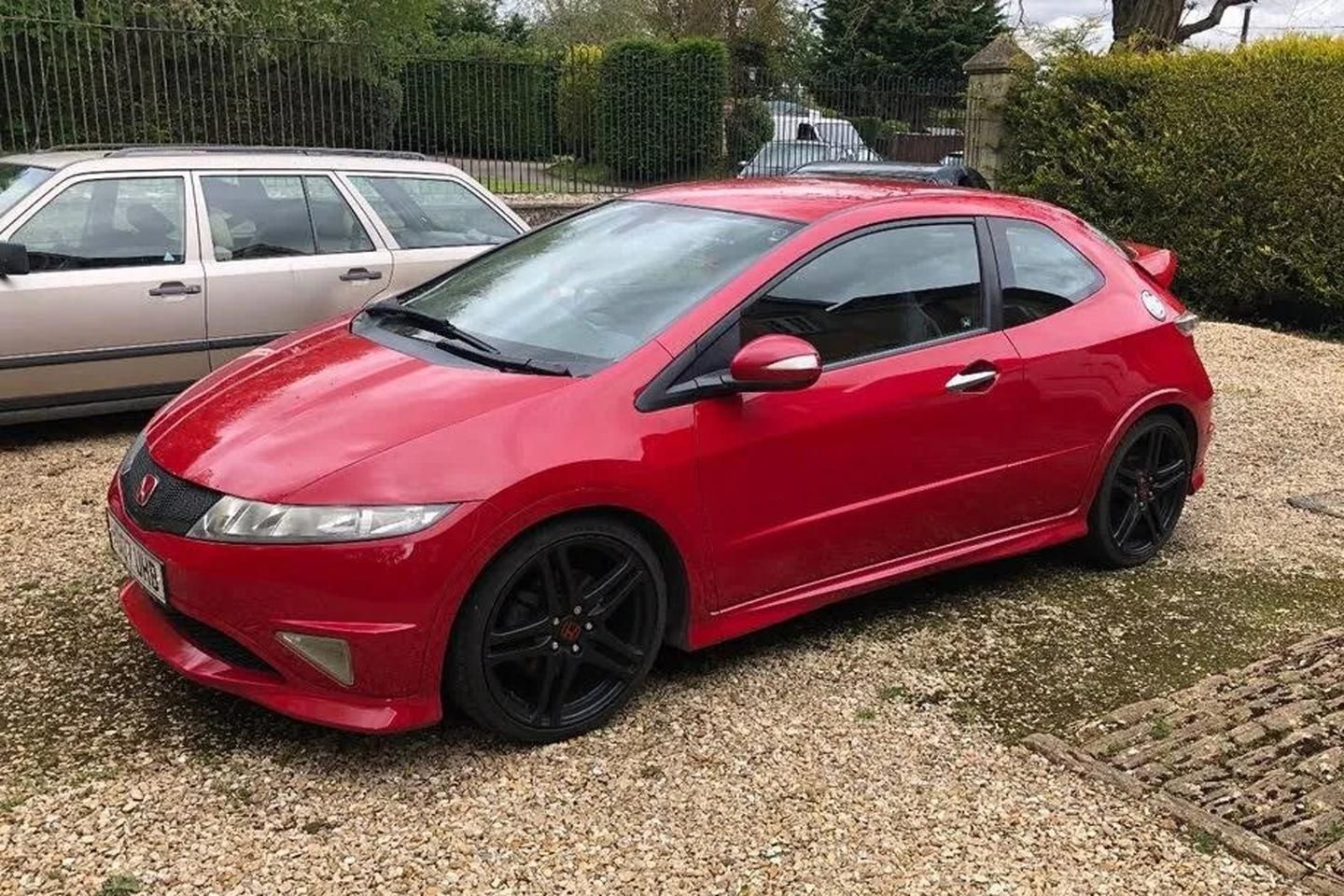 When a car's got 100k miles on the clock and the advert says it drives faultlessly, as a rule of thumb you might think: "yeah, right." But if it's a Honda, you tend to believe the statement, because Hondas are often a bit boring and dependable and appeal to old people. Except when they're a Type R, of course. This FN2 in red looks as boring as a torpedo when it's heading toward you with that pointy nose widening to the aero-decked rear.
And it'll be behaving like a torpedo, too, thanks to VTEC. VTEC is good. 100hp-per-litre good, give or take, which means that because this classic K20Z4 four-pot is 2.0-litres in total, that's (hang on, just need to grab a calculator…) 200hp, give or take, at nearly 8,000rpm. Banzai.
"Whoa, whoa, whoa," the Type R boys are now thinking. "The FN2 is not the Type R to go for. You want the EP3 – same power, give or take, but lighter with more sophisticated suspension." Very true. But find one of those for £5,000 and it'll have way more miles on, and maybe I am not quite brave enough to trust a high-revving engine (which is going to have been ragged, let's face it) that's seriously leggy, even if it is a Honda. And the fact is, you're still going to have a hole heap of fun in this, and I really do like the look of them, inside and out. So this one, with its full service history (80 per cent of it Honda main agent) gets my vote for the hot hatch to buy on a tiny budget. JH
[ad_2]

Source link