What to Pack for Summer Camp 2021 | The Strategist
Photo: Touchstone Pictures
If there's an unpleasant part of summer camp, it's figuring out what to pack. Yes, most sleepaway camps send detailed packing lists. They're helpful for giving you general categories, but what if you want to know the best sunscreen or hiking boots? It's not just the practical stuff, either. You might not be aware of the sandals every camper (and counselor) will be wearing, what bunk decorations kids are clamoring for, or what games might break the ice for first-time campers looking to make new friends. To help you get a handle on all of these things, we spoke to 15 camp experts, including camp owners, camp directors, camp counselors, and parents of kids going to camp this summer about the best, most useful things you'll definitely want to pack in their trunk or duffel bag.
The suggestion we heard the most was not to bring anything you wouldn't mind losing or ruining. As Julie Cole, mother of six camp-aged kids and co-founder of Mabel's Labels puts it, "Don't spend a fortune on camp clothing, it will get trashed." But the experts also say it's worth the risk to pack a keepsake or two. Comforting things that remind kids of home — like a stuffed animal, a favorite book, or photos of friends, family, and pets — will go a long way toward curbing your kids' anxiety and homesickness.
Note: We cover a lot of different things in the list below. To help you navigate it more easily, you can click on the following links to jump directly to what you're most interested in: trunk or duffel bag, bunk décor, gear, free-time activities, clothes, toiletries, bedding, or masks.
Before you start laying out swimsuits and folding underwear, you'll need something to pack everything in. Anything big should be fine, but you'll want to make sure to account for the specific circumstances of the camp, too. "One of my best friends runs a camp where they sleep in cabins with open walls and just a roof. They require a trunk because it just keeps their stuff safe and it's waterproof," says Kayla Weissbuch, co-founder and executive director of Brave Trails in California. "But we actually recommend a rolling duffel bag because our campers transport their own luggage to their cabin on opening day, so something with wheels is a lot easier for them." If you're in doubt about the requirements at your camp, just call them for guidance. Here are a few solid options in the two biggest camp luggage categories.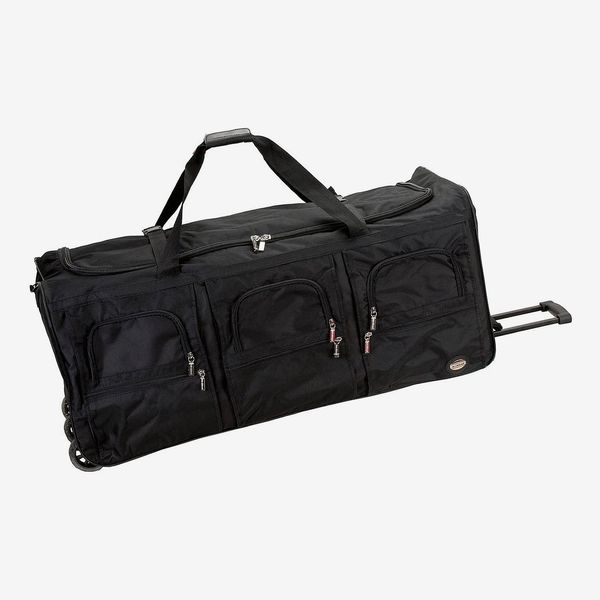 If your child's cabin has drawers or cubbies available to store clothing, chances are you'll want to use a duffel bag rather than a trunk, since they're easier to transport and fold flat for easy storage under, say, a bunk bed. Cole finds packing in duffel bags more convenient than trunks and likes that her kids can use them for many other things. "The camp trunk is a staple, but I find them heavy and awkward. My kids all empty out, clean, and Febreze their hockey bags instead. They are lightweight and carry all the camp stuff," she says. Although it's not a hockey bag, we like this duffel, which has three wheels for stability and lots of pockets. It's also on sale.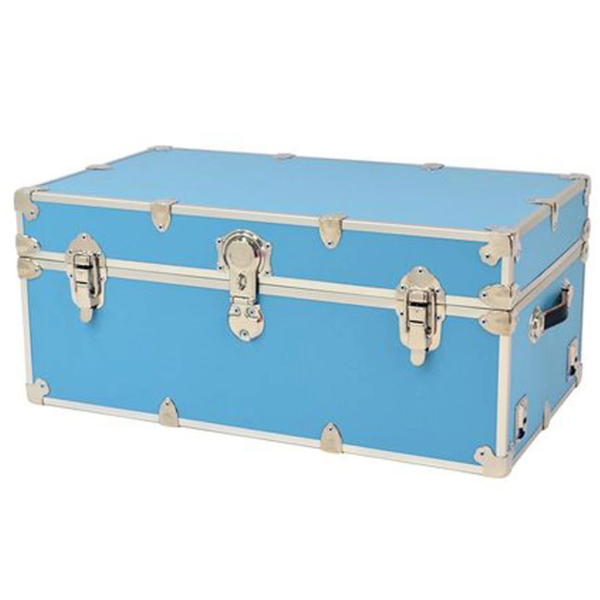 According to former camp counselor Steven Mumford, his wife (whom he met while working at a camp), and their two teenage daughters, East Coast kids going to camp for two weeks or more will want a trunk. "A good old-fashioned foot-locker-style trunk is best. It should be stout enough to support your kid's weight if stepped on around the edges while climbing up to the top bunk," Mumford says, adding that his 14- and 17-year-old daughters give bonus points if the trunk is pretty inside or can be decorated with contact paper. Writer and mom of two Alexandra Lange recommends this classic camp trunk from CampBound, which she is hoping will last long enough for her kids to take to college.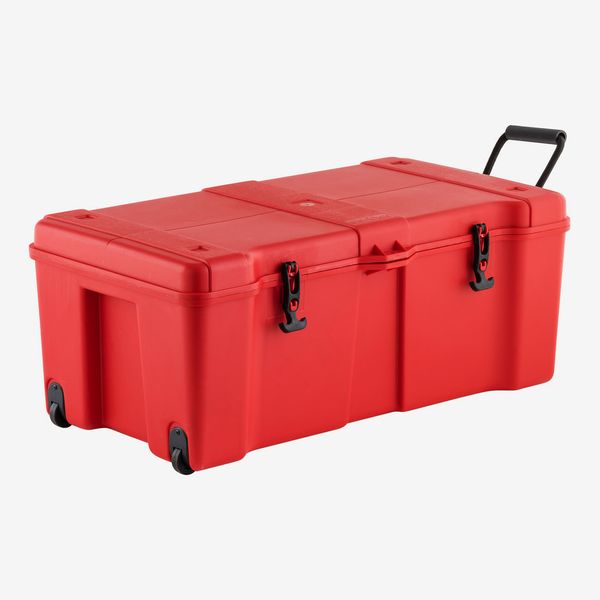 "Instead of a traditional trunk, we found a plastic one at the Container Store that kept things dry, was lighter, and easier to clean," says camp mom and SVP of marketing at Vox Media Jacqueline Cinguina, whose children have used theirs for four seasons.
Even if they're staying only for a week, campers love decorating their bunks to show their personality and make it feel a little more like home. "I know that it's really big with teens," says Kayla Weissbuch. "Our campers really love to bring like their pride flags, but for other camps it might be a sports team flag or a poster of their favorite music artist. It just depends on the camper. Sometimes there's so much decoration, you can barely find the camper."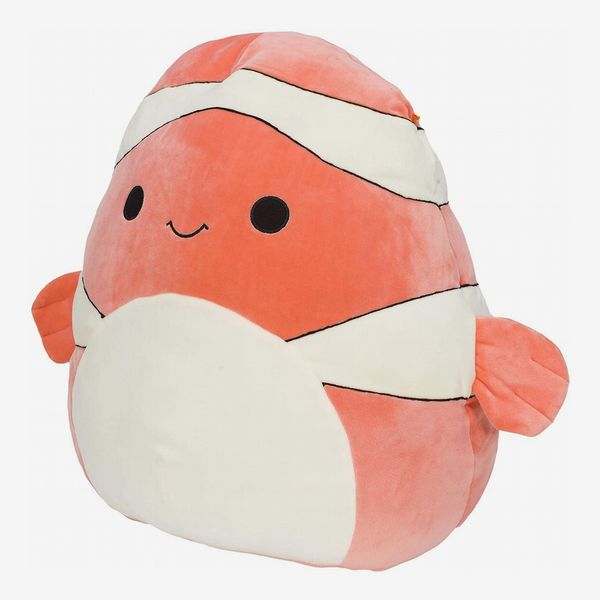 No matter how old campers are, nearly everyone we consulted said that packing a stuffed animal is a good idea. Cole says a child's favorite lovey or stuffy will comfort them if they start to miss home, and Sarah Kurtz McKinnon, co-founder of the Summer Camp Society, says even some counselors will bring one. Weissbuch told us that most of her campers bring Squishmallows because they're cute and double as an extra pillow. "I know it seems a little silly for teenagers, but lots of them bring stuffed animals to camp. It makes the bunk a little bit cozier."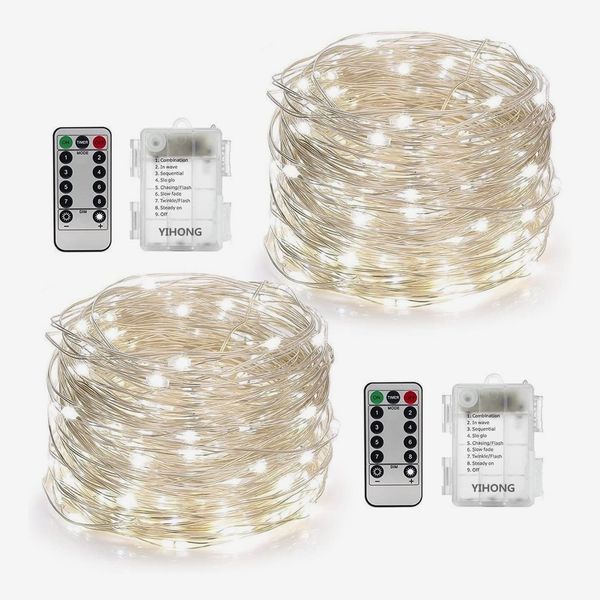 Another unanimous recommendation is battery-powered fairy lights (most bunks don't have outlets available to campers) and, of course, extra batteries. Parent Amit Bhattacharyya, Vox Media head of data science, says, "We've noticed over time that the things that our daughters want the most are not iPods or whatever. It's a set of fairy lights to decorate their space. They're not particularly expensive and not particularly bulky either and they just make them really happy." According to Brooke Cheley-Klebe, camp director at Cheley, where kids sleep out in covered wagon, "I think the fairy lights help them feel like they've made a little home around their bunk." As for which lights to bring, that depends on the camper. Doug Sutherland, a father and the executive director of Brantwood Camp in New Hampshire, bought unicorn-shaped fairy lights for his daughter to bring to camp two years ago, and Mumford's daughters prefer more basic sets.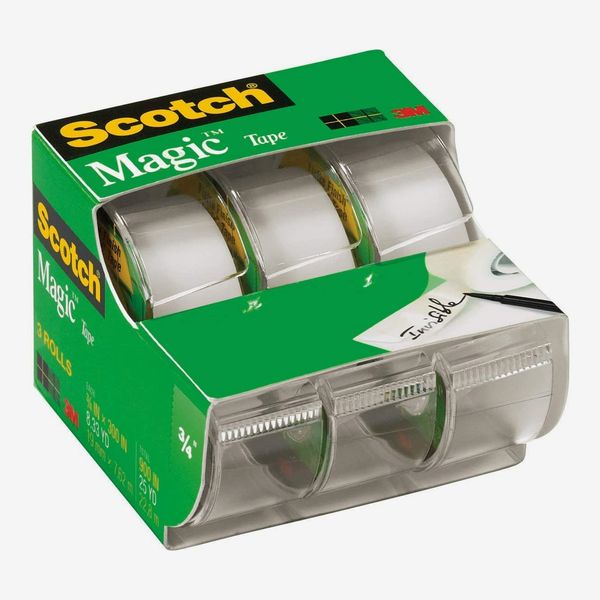 Some camps will let you hang things with push pins. Others will ask that you use sticky tack so you don't damage the walls. But Mumford, Cheley-Klebe, Weissbuch, and Karen Aronian, an education consultant and mom of two, all recommend packing several rolls of tape for decorating bunks and to share with fellow campers. "It doesn't matter how much tape I send. It's always gone when I come pick them up," says Aronian.
Going to horseback-riding camp obviously requires different gear than a summer spent rock climbing or hiking, but there are a few things you should pack no matter what kind of camp you'll be attending. Above all, our experts said, it's important to label your kids' stuff — especially the water bottle — so it doesn't get lost or mixed up with another camper's.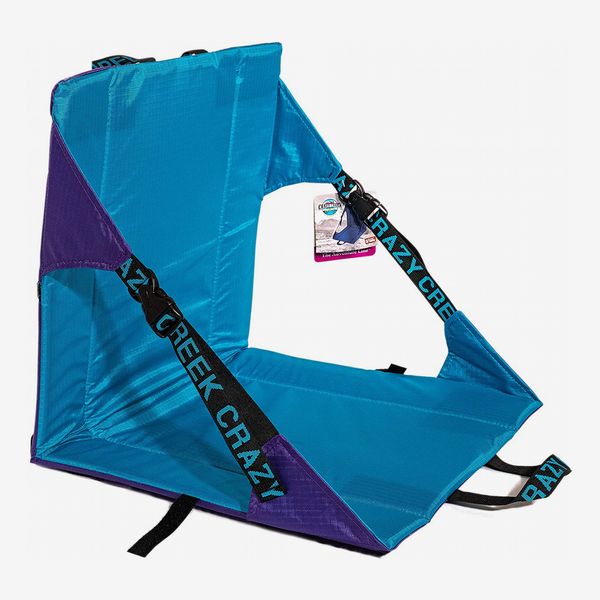 Six of our experts recommend packing a Crazy Creek chair for free time, camping out, and attending evening events like talent shows or movie nights. Kurtz McKinnon says the foldable chairs might be even more important this year because of social distancing and moving large group assemblies outdoors. "Normally you would be in a recreation hall, where everyone sits in tight and looks at a stage. But this year it might be more common for that to be moved outside and for everyone to sit on the grass spread out instead of on benches," she says, noting that Crazy Creeks are popular among both kids and counselors. According to Mumford, you can sometimes get a "lower-quality version" of the chairs at the camp store, but in addition to being not as good, they're also usually more expensive.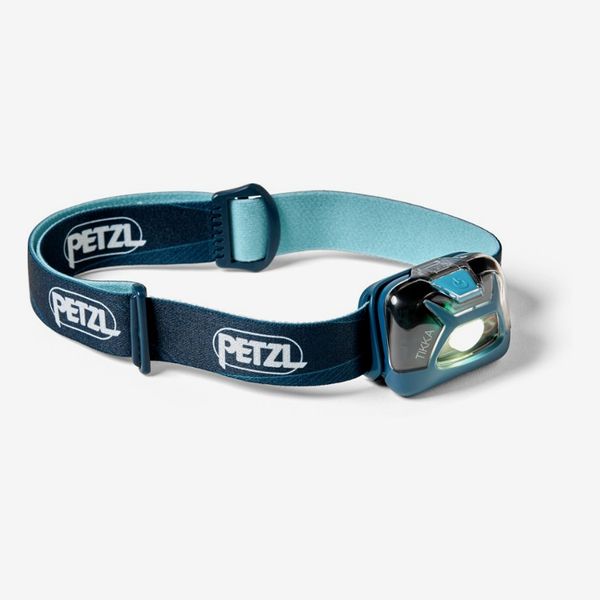 Cheley-Klebe, Kurtz McKinnon, Sutherland, and Kimberly King, a kindergarten teacher and mom of two, recommend a headlamp instead of the traditional flashlight because it keeps your hands free while helping you see in the dark. King says she packs them for campouts, reading after lights out, trips to the bathroom at night, and playing flashlight tag.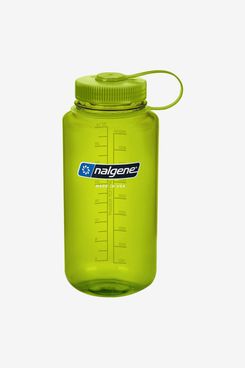 Though we have written a lot about the popularity of Hydro Flasks and S'well water bottles in the past, the consensus choice here was a classic wide-mouth Nalgene. They are a lot less expensive, something most parents told us was an important factor in shopping for camp, since so many things never make it back home. In addition, Nalgene bottles have a handy loop that makes them easier to carry, among other things. According to Mumford's daughters, whom he asked to weigh in on the debate, "S'well is great for school, but you want a loop to anchor the friendship bracelet you're working on, or to clip to a belt loop with a carabiner."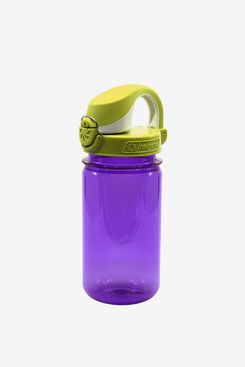 For younger campers, Lange recommends this smaller Nalgene with a sip top. "These lids don't leak but are easy to drink from," she says.
"I think it's important for kids to have a project they can go to when they want some time to reflect or reenergize from a rush of social interaction," says Lindsey Charbonneau, camp counselor and co-lead of Adventure Ready Girls. The activities your camper likes best will, of course, depend on their individual interests, but classic camp crafts like friendship bracelets are always a good choice. As Charbonneau points out, they take multiple days to create and can be done anywhere if temporarily tied to a water bottle.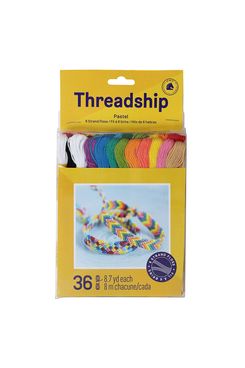 Most camps will have embroidery floss (the colorful string used to make friendship bracelets) available as part of camp arts-and-crafts activities, but you might want to pack some, too, just in case. Strategist senior writer Karen Adelson got back into making friendship bracelets during quarantine, and this is the embroidery thread she used and recommends.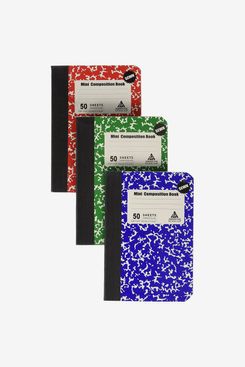 More than half the experts we spoke to suggest packing some sort of journal for campers to write and draw in, whether it's a traditional diary, something camp-themed, or even a plain notebook. We like Aronian's idea of sending a pack of mini composition notebooks that can be shared with other campers or passed around the bunk and used as mini address books for keeping in touch after camp.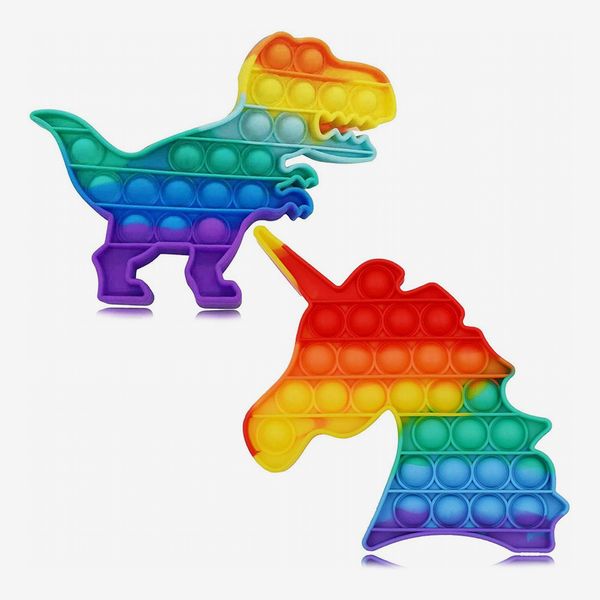 Kurtz McKinnon; Cole; mom of two Lori Rosenfeld; and Allison Klee, camp director at Camp Stomping Ground in Rochester, New York, all recommend packing fidget toys to give campers a soothing activity that helps process big feelings. Aside from their therapeutic benefits, fidget toys are really trendy at the moment. "There are a bunch of different styles, but the ones that look like permanent bubble wrap are very popular," Rosenfeld says. This set comes with both dinosaur- and unicorn-shaped fidgets that could be shared among siblings.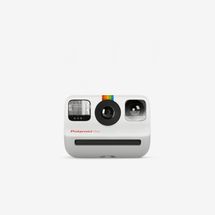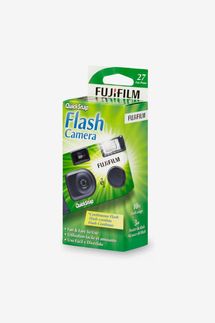 Since campers won't be able to take pictures of their new best friends with a phone, five of our experts recommend packing a Polaroid or a disposable camera. Both Mumford's and Bhattacharyya's daughters have requested Polaroid cameras this summer, along with two 10-packs of film. "Consensus was that 10 is not quite enough and more than 20 is a little obnoxious," says Mumford. King and 15-year-old camper Phoebe prefer disposable film cameras, however. Phoebe says they're very popular and have replaced Polaroids at her camp.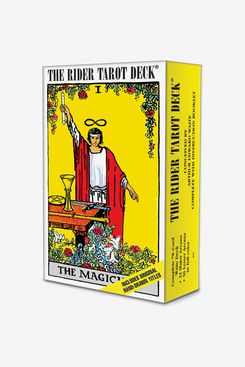 Traditional "getting to know you" activities are a camp specialty, but for older campers, it's worth bringing your own, more unique versions. Weissbuch says her campers are all really into astrology and tarot cards, which she calls "a fun, lighthearted way to make friends."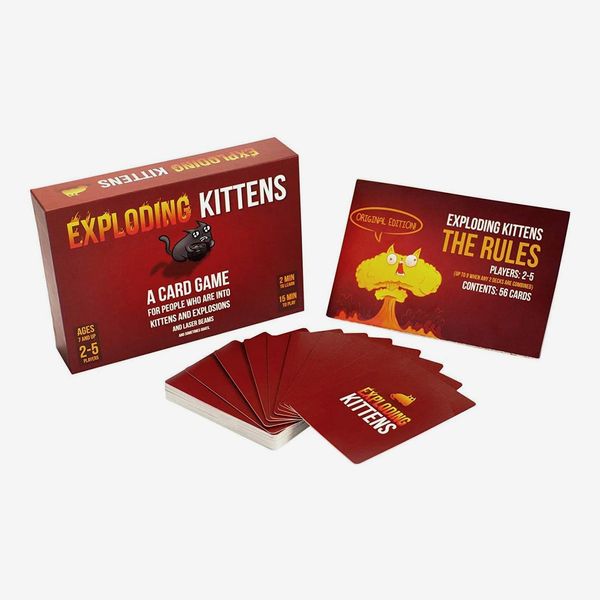 Cole tells us that her son isn't the most outgoing camper on the planet, so she likes to pack card games like Exploding Kittens that he can share with his bunkmates. That way, "when they have quiet time, my kid will have a few activities that his friends might want to join him in, setting him up for social opportunities," she says.
The advice we got around clothing can be summed up in two parts: Pack things that are comfortable (and already worn-in), and don't be surprised if they don't all come back. Along with stressing the importance of packing for inclement weather, our experts also said theme days and color wars are still very popular, so you'll want to pack any brightly colored clothing, costumes, and even wigs and makeup you have lying around at home.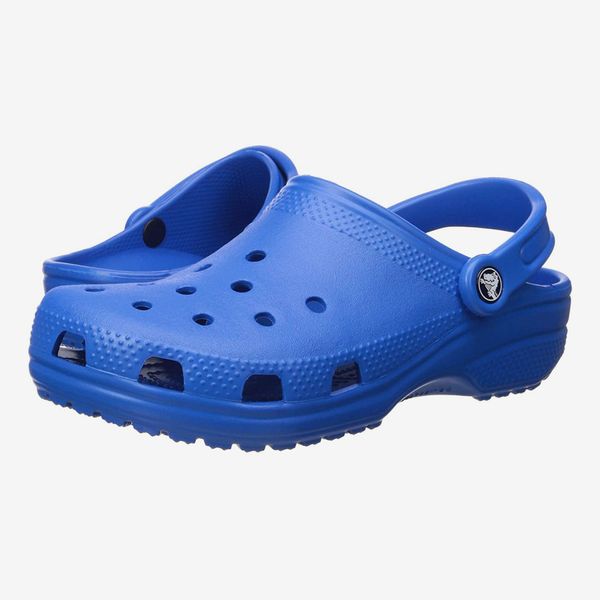 Waterproof shoes that dry quickly are a camp necessity, and most of our experts said that anything closed-toe with an ankle strap is fine. Of all the recommendations we got, Crocs were by far the most popular. Nine people recommended them because of how comfortable they are and because they are such a huge camp trend. "It's what the counselors were wearing last year and two years ago. Whatever the counselors were doing two years ago, that's what kids will really want this year," says Kurtz McKinnon. Bhattacharyya likes that Crocs can serve multiple functions at camp, as opposed to flip-flops or shower slides, meaning his daughters pack less. Weissbuch also highlights this versatility, saying, "We expect Crocs to be pretty big this year. We don't allow flip-flops for walking around camp other than in the cabins. So they are a really nice in-between. They're closed-toe, but they're still airy and open. If they get wet, they dry in a second. You can wear them with or without socks and they still have that ankle strap for a little bit of ankle protection." Plus, they can be decorated and personalized. Rosenfeld says lots of kids add the fun little charms called Jibbitz, and Phoebe says the cool thing to do is to swap the ankle straps with your camp friends.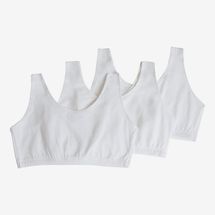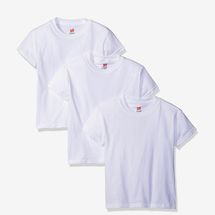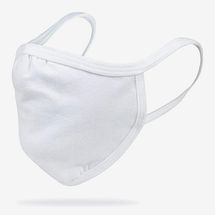 Tie-dye is still popular at a lot of camps, so two of our experts suggest packing blank white clothing to use. Kurtz McKinnon says, "Sports bras are always fun for older campers." She also recommends packing white T-shirts, bandanas, plain cotton white masks, and anything else that the kid has permission to destroy/make their own.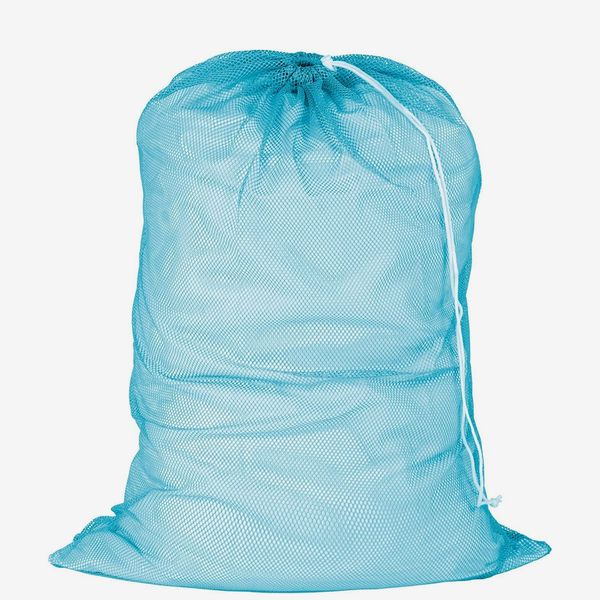 To keep your kid's dirty clothes from stinking up the cabin, King recommends packing a breathable mesh laundry bag. "The solid ones hold all that moisture and end up smelling," she says.
We heard from everyone we talked to that camp staff are trained to deal with a range of personal issues that might arise for campers. That could be anything from losing a pair of glasses to getting your first period. So don't worry too much. But our experts did say that if your child takes a specific medication, you should pack it in the pharmacy container rather than putting it in something else. This helps staff with valuable information about dosage and instructions. And according to Sutherland, whose daughter just got her hair braided, making sure your child has the right products will help them feel comfortable at camp. "Sending her with the products she needs to take care of her hair is really important," he says.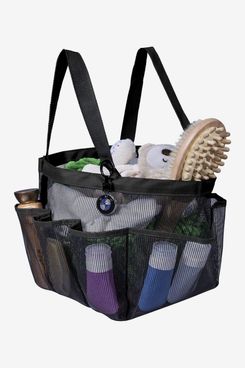 Three of our experts specifically recommend a shower caddy with drainage, so that soap, toothpaste, and other products don't get all mucky at the bottom. This one folds up so it won't take up too much space in your trunk, and it's mesh, so it will dry quickly after each shower.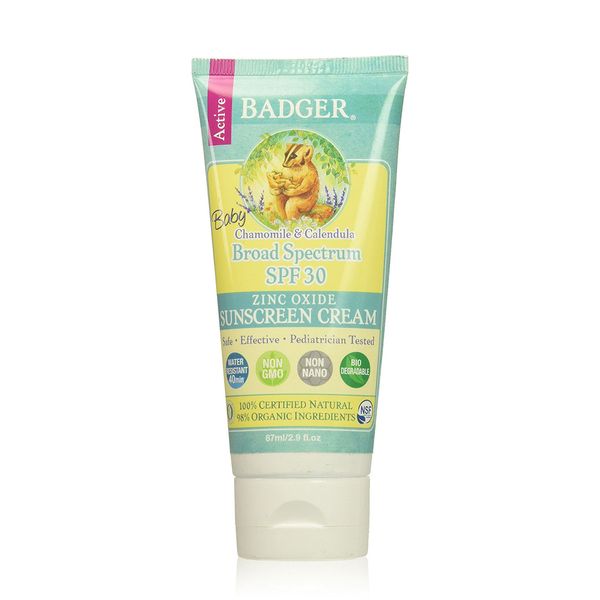 Photo: Courtesy of the Vendor
Sunscreen is a must for campers because they spend most of their time outdoors. But Weissbuch says to be careful with the spray-on kind. "I know it's really convenient, but unless you're really rubbing it in, campers tend to come out with patchy areas," she says. Kurtz McKinnon agrees that sunscreen has to be put on properly to work and suggests having campers, especially the younger ones, practice applying it themselves before leaving for camp. We recommend this mineral sunscreen in our roundup of the best sunscreens for kids and babies.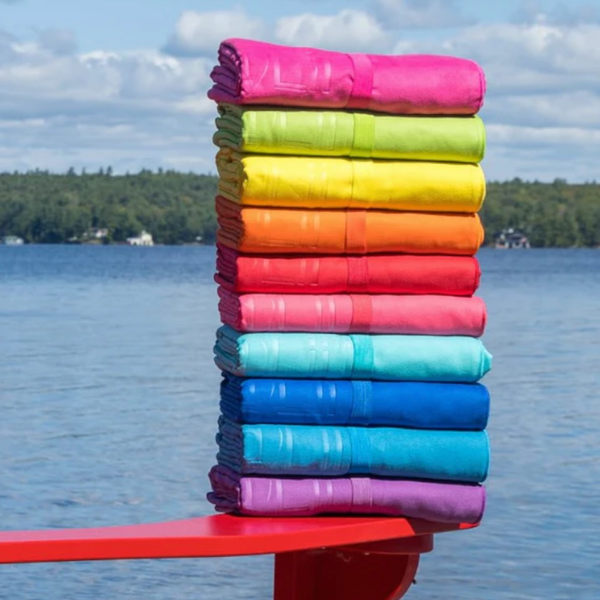 Instead of packing one super-thick beach towel, Cole packs two of these thin, quick-drying towels because they save space and ensure that your kid always has a dry option.
For the most part, cabins won't have air-conditioning. Besides, because of COVID, we heard from several camp directors that the windows will be open at all times and fans will be blowing for increased ventilation this year. That means that some nights will be very hot and others could be pretty chilly, depending on where your camp is located. So, as with clothing, you should pack varying layers of bedding. And because it will help them feel at home in their bunk, everyone recommends bringing your own pillow.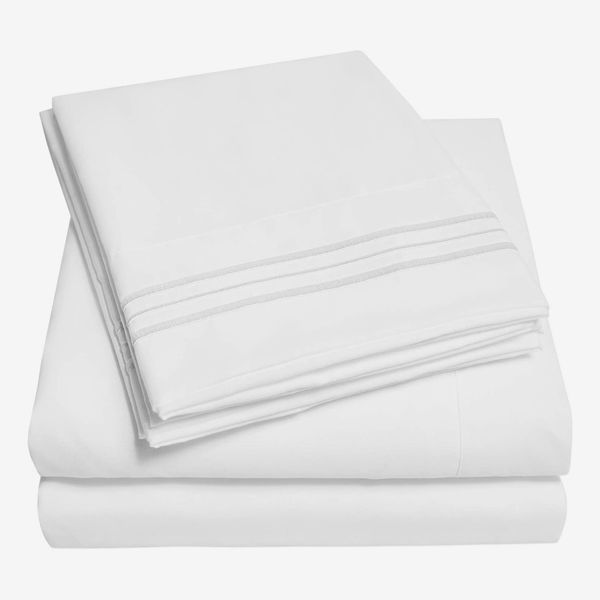 Most camp beds are twin-size and extra long, so unless you hear differently from your camp, you'll need to pack with that in mind. (Even if the beds turn out to be standard twin length, long sheets can be easily tucked under.) This set comes with a fitted sheet, top sheet, and a pillowcase.
"Don't bring a comforter. It just takes up a lot of space," says Sutherland. Instead, he and three others recommend bringing a fleece blanket that can be thrown in the washing machine. "Even if it's not a pee-pee accident, your child's bedding might need to be washed while at camp, so everything should be small enough and machine washable so a counselor could wash it without ruining it," says Kurtz McKinnon.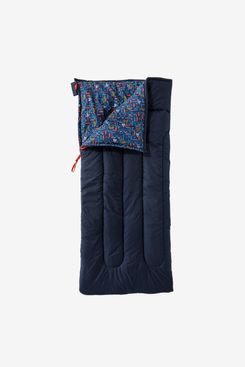 The majority of our experts say you should pack a sleeping bag for campouts. It also serves as an extra layer in case it's extra cold in the cabin one night. "The ones that are more rectangular, as opposed to the mummy type of sleeping bags, work better because you can open up the rectangle and you have a blanket," says Sutherland. He says sleeping in the sleeping bag is actually considered a safety hazard in cabins, because a zipped-up bag restricts movement and can be difficult to escape from in the event of a fire, but if you unzip your sleeping bag all the way, it isn't an issue.
Every camp has its own plan for how to deal with COVID safety, which will ultimately affect their mask guidelines. Some of those plans include making sure all of the staff is vaccinated; providing fabric masks for campers upon arrival or disposable masks as backup; washing masks on a regular basis; and allowing kids to go maskless after a period of quarantine and when in small core groups. Weissbuch says, "We want to make sure campers have more than one mask per day at camp and we don't want them rewearing masks unless they've been washed." She also notes that kids are welcome to bring face shields too if that makes them feel more comfortable, and that they shouldn't feel out of place for being as safe as they want to be.
As for how many, "You need as many masks as you do underpants, or maybe even more because you might leave them somewhere or drop them in the dirt," says Kurtz McKinnon. If you have a kid who tends to lose things easily, you might want to pack some extras. But don't stress about it too much: "Camps are trying to have a lot available to make it as easy as possible for kids to mask up when they need to," she says.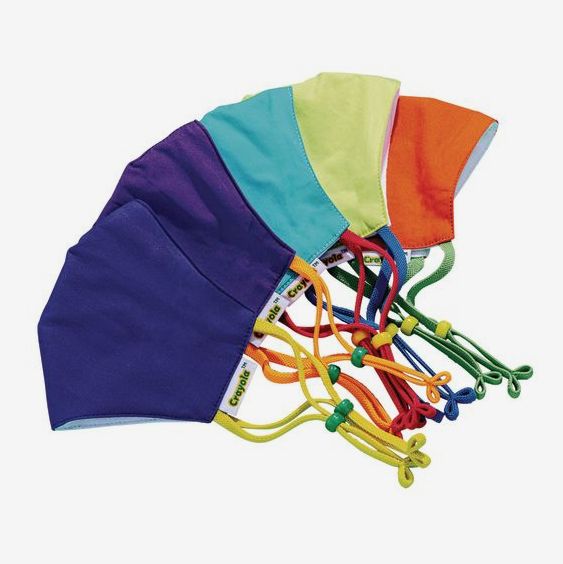 Crayola's school-mask bundle comes with five little-kid masks and five big-kid or adult-size masks, which would come in handy for older and younger siblings heading off to camp. They each have a built-in name tag, adjustable ear loops, and a mesh bag for protection in the washing machine — and for keeping your child's masks separate from fellow campers' when it's time for laundry pickup.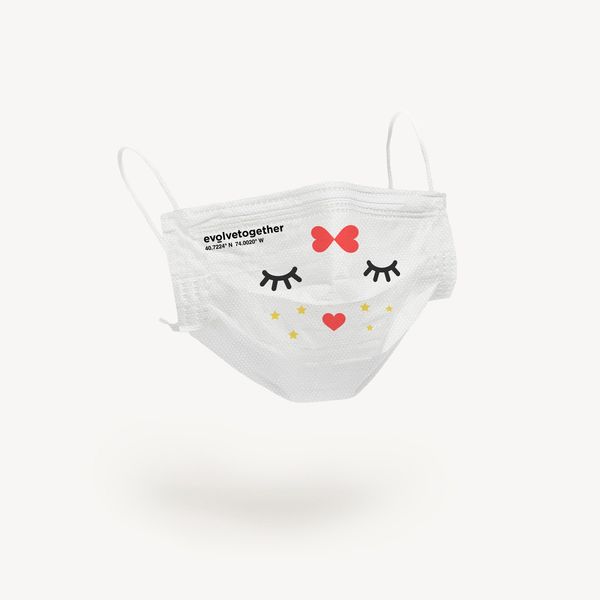 If you want to pack some disposable masks as a backup, we recommend these three-layer masks. They're lightweight and breathable but also independently tested and certified medical-grade type IIR by SGS, a world leader in consumer-product testing. Plus, they come with stickers so kids can decorate them before heading to the mess hall.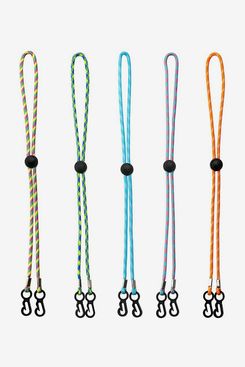 To keep masks from falling in the mud (or, worse, a campfire), Aronian recommends packing a lanyard or two. "It's a convenient item to have: You attach it to the ear loops so that your mask doesn't go missing," she says. These lanyards come in a pack of five summery colors.
The Strategist is designed to surface the most useful, expert recommendations for things to buy across the vast e-commerce landscape. Some of our latest conquests include the best acne treatments, rolling luggage, pillows for side sleepers, natural anxiety remedies, and bath towels. We update links when possible, but note that deals can expire and all prices are subject to change.